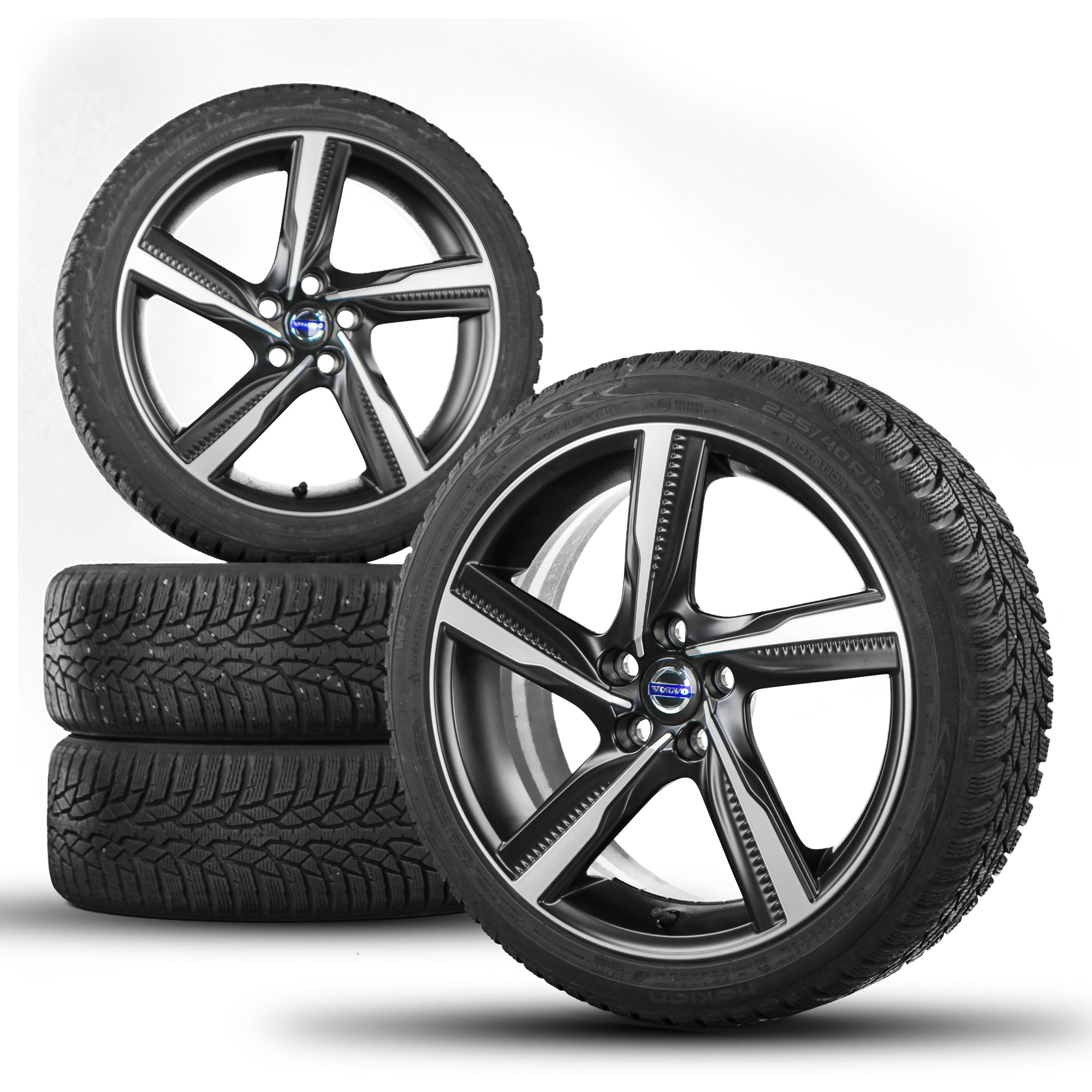 Volvo S60: Storing wheels and tires
When storing complete wheels (tires mounted on rims), they should be suspended off the floor or placed on their sides on the floor. Tires not mounted on rims should be stored on their sides or standing upright, but should not be suspended.
CAUTION
Tires should preferably be stored in a cool, dry, dark place, and should never be stored in close proximity to solvents, gasoline, oils, etc.

WARNING
The wheel and tire sizes for your Volvo are specified to meet stringent stability and handling requirements. Unapproved wheel/tire size combinations can negatively affect your vehicle's stability and handling.
Any damage caused by installation of unapproved wheel/tire size combinations will not be covered by your new vehicle warranty. Volvo assumes no responsibility for death, injury, or expenses that may result from such installations.

Summer and winter tires
The arrows shows the direction of rotation of the tire When switching between summer and winter tires, mark the tires to indicate where they were mounted on the car, e.g., LF = left front, RR ...
See also:
Manual Front Seat Adjustment
The manual seat adjustment bar is at the front of the seat, near the floor. Manual Seat Adjusting Bar Pull the bar upward to move the seat forward or rearward. Release the bar once the seat is ...
Inflating tires
The tire sealing system can be used to inflate the tires. To do so: 1. Park the car in a safe place. 2. The compressor should be switched off.
Related news