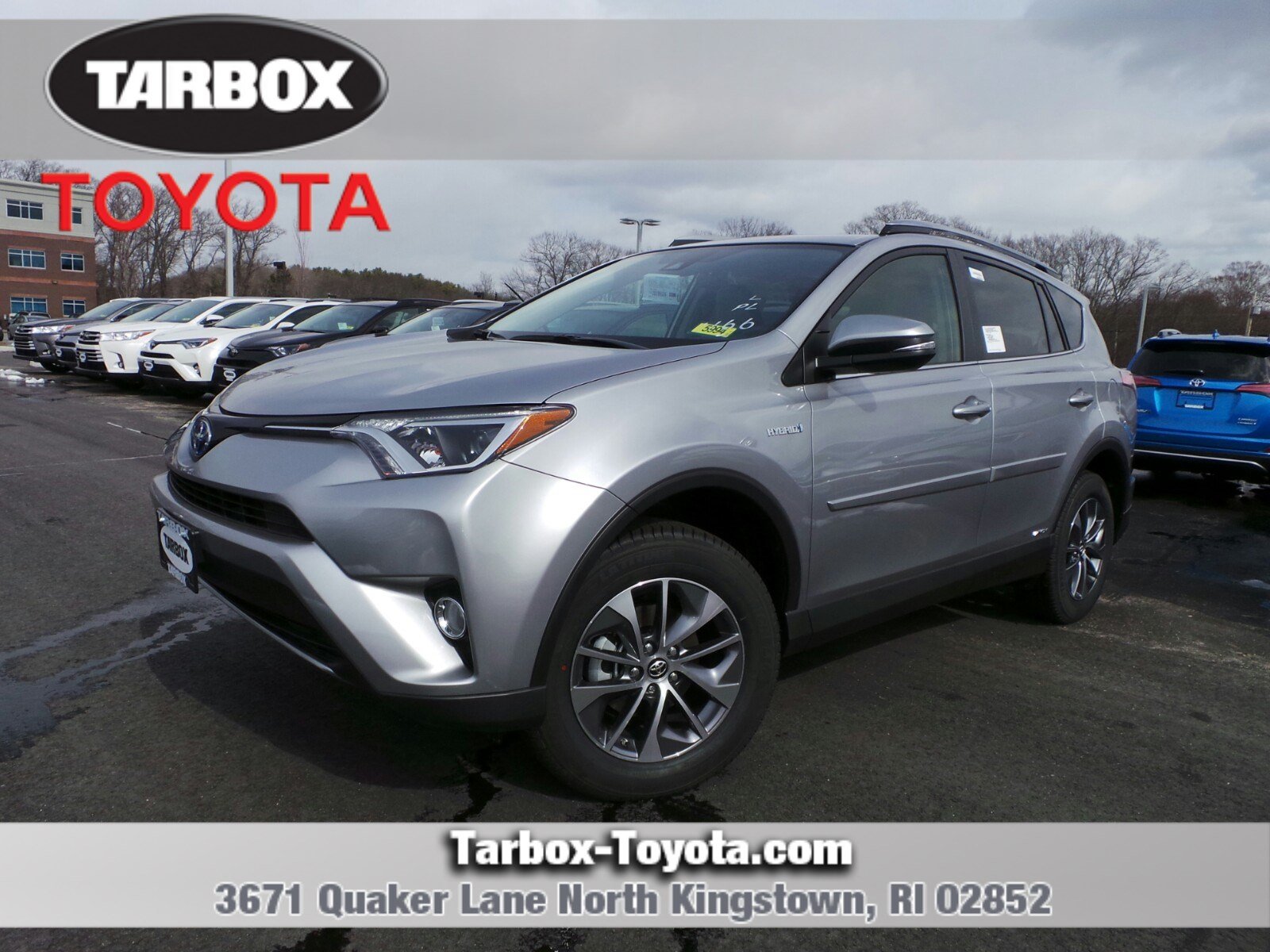 Toyota Tacoma Owners Manual: Adjusting the position of the air outlets

Center outlets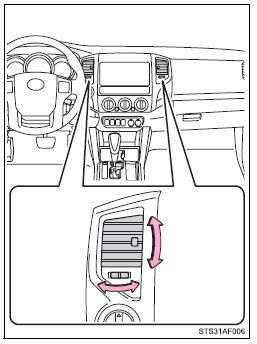 Direct air flow to the left or right, up or down.

Right and left side outlets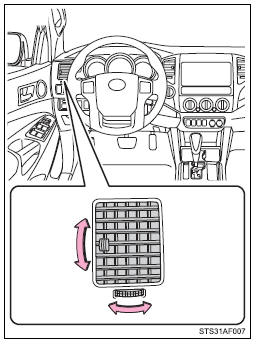 Direct air flow to the left or right, up or down.
Opening and closing the air outlets

Center outlets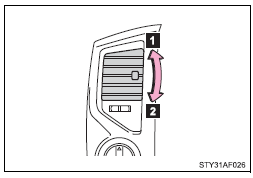 Open the vent.

Close the vent.

Right and left side outlets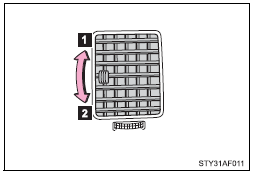 Open the vent.

Close the vent.
■For quick clearing of the windshield and side windows
Press

to turn the air conditioning on.
■Using the system in recirculated air mode
The windows will fog up more easily if the recirculated air mode is used for an extended period.
■When outside air temperature approaches 32°F (0°C)
The air conditioning system may not operate even when

is pressed.
■Air conditioning filter
■When

is selected for the air outlets used
For your driving comfort, air flowing to the feet may be warmer than air flowing to the upper body depending on the position of the temperature adjustment dial.
■Air conditioning odors
●During use, various odors from inside and outside the vehicle may enter into and accumulate in the air conditioning system. This may then cause odor to be emitted from the vents.
●To reduce potential odors from occurring: It is recommended that the air conditioning system be set to outside air mode prior to turning the vehicle off.
CAUTION
■To prevent the windshield from fogging up
Do not set the air outlet selection dial to

during cool air operation in extremely humid weather. The difference between the temperature of the outside air and that of the windshield can cause the outer surface of the windshield to fog up, blocking your vision.
NOTICE
■To prevent battery discharge
Do not leave the air conditioning system on longer than necessary when the engine is stopped.

Air conditioning system
Adjusting the settings ■ Adjusting the temperature setting Turn the temperature control dial clockwise (warm) or counterclockwise (cool). If is not pressed, the system will blow ambient ...

Using the interior lights
Interior lights list Interior light Personal lights (Access Cab and Double Cab models) ■Illuminated entry system When the interior light switch is in the DOOR position, the interior li ...
Other materials:
Tires
Replace or rotate tires in accordance with maintenance schedules and treadwear. ■ Checking tire 1. New tread 2. Treadwear indicator 3. Worn tread The location of treadwear indicators is shown by the "TWI" or " " marks, etc., molded on the sidewall of each tire. Check spare ti ...
Engine Switch Illumination Circuit
DESCRIPTION The illuminated entry system controls the engine switch illumination. WIRING DIAGRAM PROCEDURE 1.
Related news