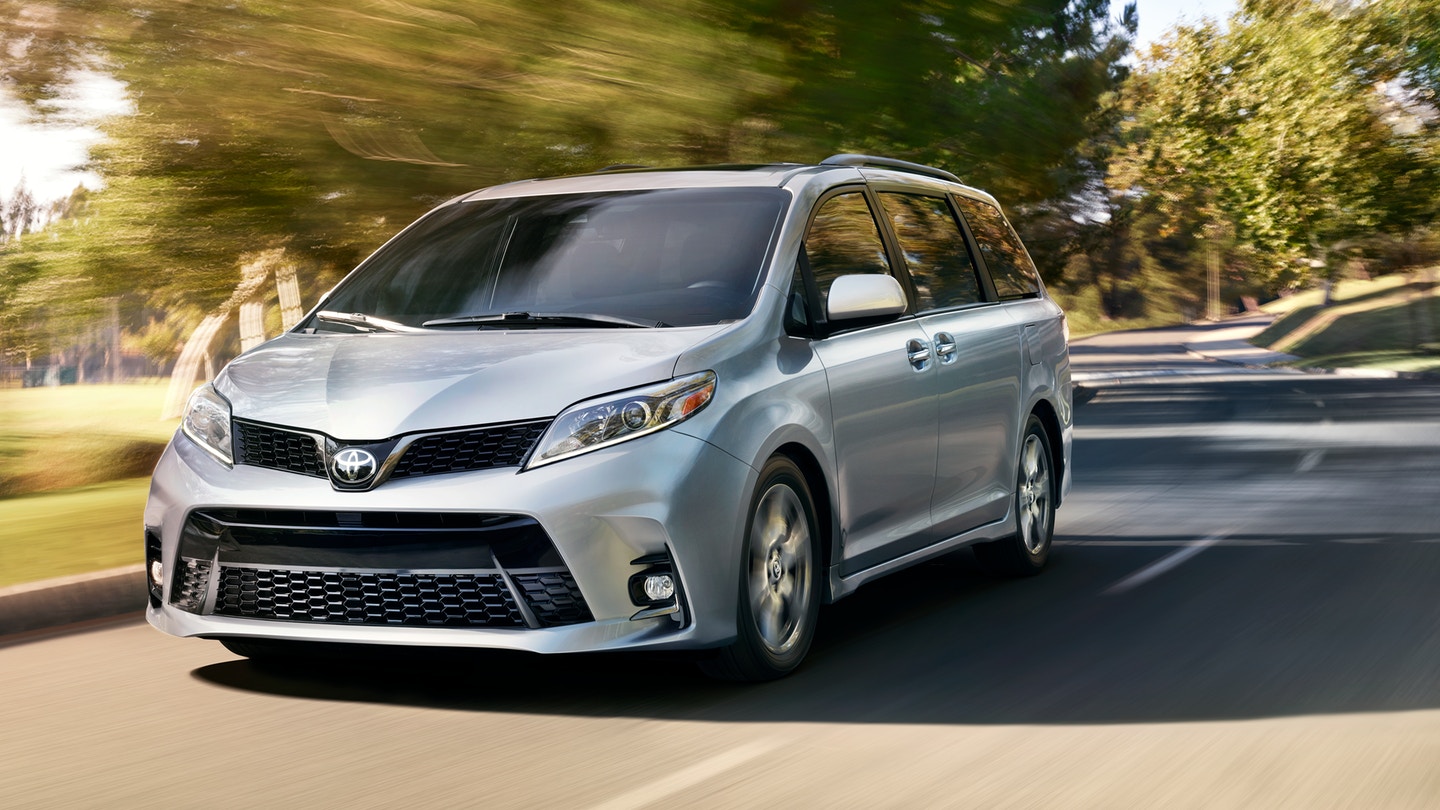 Toyota Sienna Service Manual: Voice is not Recognized
INSPECTION PROCEDURE
1 CHECK NAVIGATION SETTINGS
Enter the "Menu" screen by pressing the "MENU" switch.
Select "Setup
Check that "Voice Recognition Guidance" is not OFF.
OK: Voice Recognition Guidance is not OFF.
2 CHECK MAP DISC
Check that the map disc is not deformed or cracked.
OK: No deformations or cracks on map disc.
3 CHECK MAP DISC
Check for dirt on the map disc surface.
OK: No dirt is on the map disc surface.
NOTICE: Do not use a conventional record cleaner or antistatic preservative.
HINT: If the disc is dirty, clean the disc by wiping the disc's surface radially with a soft cloth.
4 CHECK MICROPHONE (NAVIGATION CHECK MODE)
Enter the "MICROPHONE & VOICE RECOGNITION CHECK" mode.
When voice is input into the microphone, check that the microphone input level meter changes according to the input voice.
Push the recording switch and perform voice recording.

HINT: Voice can be recorded up to 5 seconds.

Check that the recording indicator remains on while recording and that the recorded voice is played normally without noise or distortion.
OK: All check results are normal.
REPLACE RADIO AND NAVIGATION ASSEMBLY
Other materials:
Removal
1. REMOVE WINDSHIELD WIPER MOTOR ASSEMBLY 2. REMOVE FRONT OUTER COWL TOP PANEL SUBASSEMBLY 3. DRAIN ENGINE COOLANT 4. REMOVE V-BANK COVER SUB-ASSEMBLY 5. REMOVE NO. 2 AIR CLEANER INLET 6. REMOVE NO. 1 AIR CLEANER INLET 7. REMOVE AIR CLEANER CAP SUB-ASSEMBLY 8. REMOVE AIR CLEANER CASE SUB-ASSE ...
No. 2 Speaker with box
COMPONENTS ON-VEHICLE INSPECTION 1.
Related news