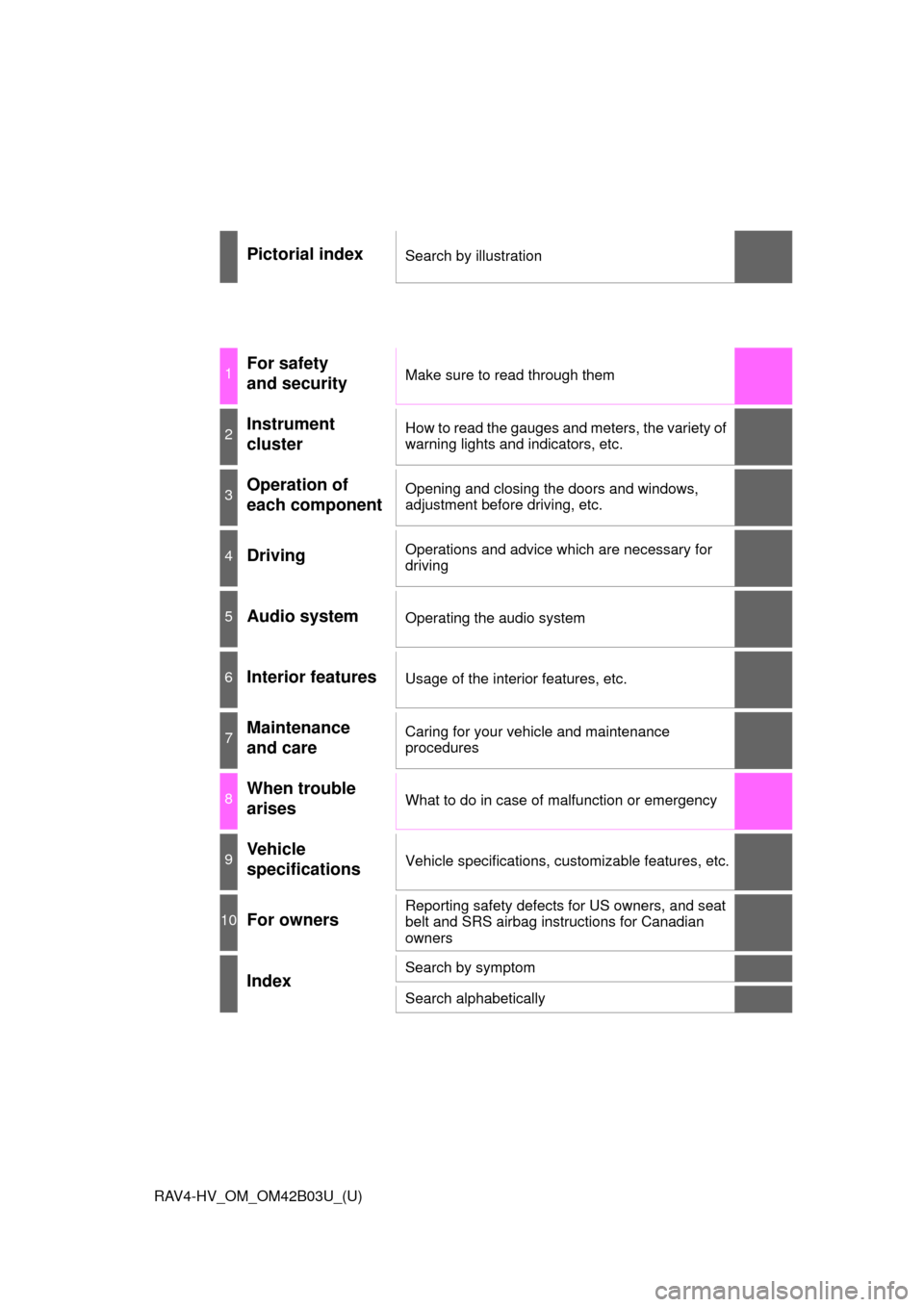 Toyota RAV4 Owners Manual: Bluetooth phonesettings
Toyota RAV4 Owners Manual: Bluetooth® phone settings
You can adjust the hands-free system to your desired settings.
"Phone/message settings" screen
To display the screen shown below, press the "setup" button, and select "phone" on the "setup" screen.
Set the phone connection
Setting the sound
Contact/call history settings
Set the message settings
Set the phone display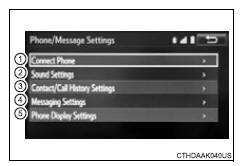 Sound setting
Display the "phone/message settings" screen.
Select "sound settings" on the "phone/message settings" screen.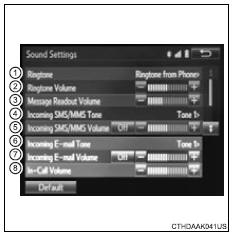 Set the desired ringtone.
Adjust the ringtone volume.
Adjust the message readout volume.
Set the desired incoming sms/mms tone.
Adjust the incoming sms/ mms tone volume.
Set the incoming e-mail tone.
Adjust the incoming e-mail tone volume.
Adjust the default volume of the other party's voice.
To return to the default settings
Select "default", and then "yes".
Other materials:
On-vehicle inspection
Check battery condition Notice: If the battery is weak or if the engine is difficult to start, perform the following procedures. Check the battery for damage and deformation. If severe damage, deformation or leakage is found, replace the battery. Check the electrolyte quantity of e ...
General maintenance (2006/01- )
General notes Maintenance requirements vary depending on the country. Check the maintenance schedule in the owner's manual supplement. Following the maintenance schedule is mandatory. Determine the appropriate time to service the vehicle using either miles driven or time elapsed ...
Vehicle speed sensor "A"
description The speed sensor detects the wheel speed and sends the appropriate signals to the skid control ecu. The skid control ecu converts these wheel speed signals into a 4-pulse signal and outputs it to the ecm via the combination meter.
Related news