Nissan Rogue Owners Manual: Divide-n-hide® adjustable floor (if so equipped)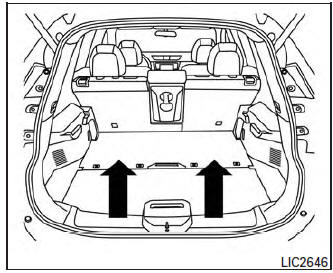 Divide-n-hide® adjustable floor (if so equipped)
WARNING
Do not put objects heavier than 165 lbs (75 kg) on the Divide-N-Hide® while in the mid position. In the upper position, objects should not weigh more than 30 lbs (14 kg).
There are multiple positions for the adjustable floor. The upper position allows for additional storage below the adjustable floor.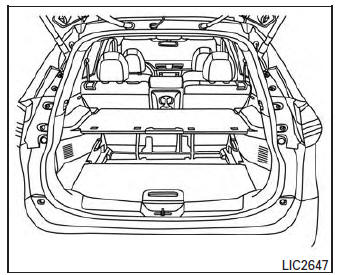 To move the adjustable floor from the lower position to the upper position:
Use the handle to lift the adjustable floor.
Move the adjustable floor to the upper guide track and ensure it is secure in place.

Roof rack (if so equipped)
Roof rack (if so equipped) Genuine NISSAN accessory cross bars are available through your NISSAN dealer.
Related news