Chrysler 200: Lumbar Support — If Equipped
This feature allows you to increase or decrease the amount of lumbar support. The control lever is located on the outboard side of the driver's seatback. Turn the control lever downward to increase and upward to decrease the desired amount of lumbar support.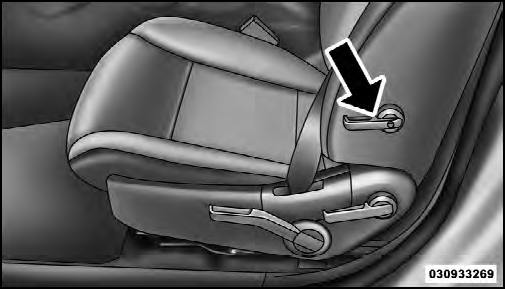 Lumbar Support

Reclining Seats
The recliner control is located on the side of the seat. To recline, lean forward slightly before lifting the lever, then lean back to the desired position and release the lever. Lean forward and ...

Head Restraints
Head restraints are designed to reduce the risk of injury by restricting head movement in the event of a rear impact.
Related news