Chrysler 200: Backup Lamps
1. Open the trunk and gently pull back the trunk liner behind the tail lamp (requires removal of a push pin holding the trunk trim in place near the tail lamp).
2. Remove the two plastic wing nuts from the tail lamp housing.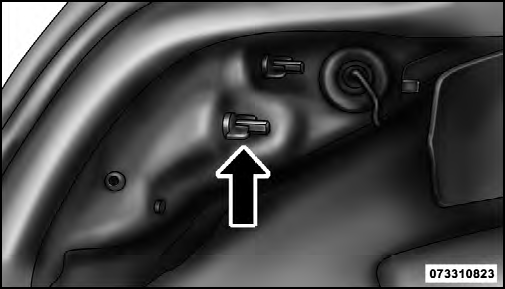 NOTE:
Placing a small flat head screwdriver or similar tool between the lamp outboard ball stud and plastic grommet from inside the trunk can help to disengage the outboard edge of the tail lamp.
3. Grasp the tail lamp by both the outboard and inboard sides, and pull firmly to disengage the tail lamp from the vehicle.
NOTE:
It is normal to hear a loud sound when the lower tail lamp area unsnaps from the vehicle mounting bracket during tail lamp removal.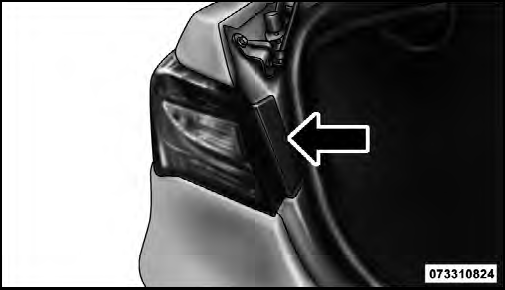 4. Twist and remove socket from lamp.
5. Remove bulb from socket and replace.
6. Reinstall the tail lamp, fasteners, and trunk liner.

Front Fog Lamp
NOTE: Access to the lamps through the lower fascia cutout is limited.We recommend you access the lamps by turning the steering wheel to allow access and remove the inner fender shield. 1. Rota ...

License Plate Lamp
1. Using a small screwdriver, press inward the locking tab on the side of the lamp assembly and pull down on the lamp assembly for removal. 2.
Related news