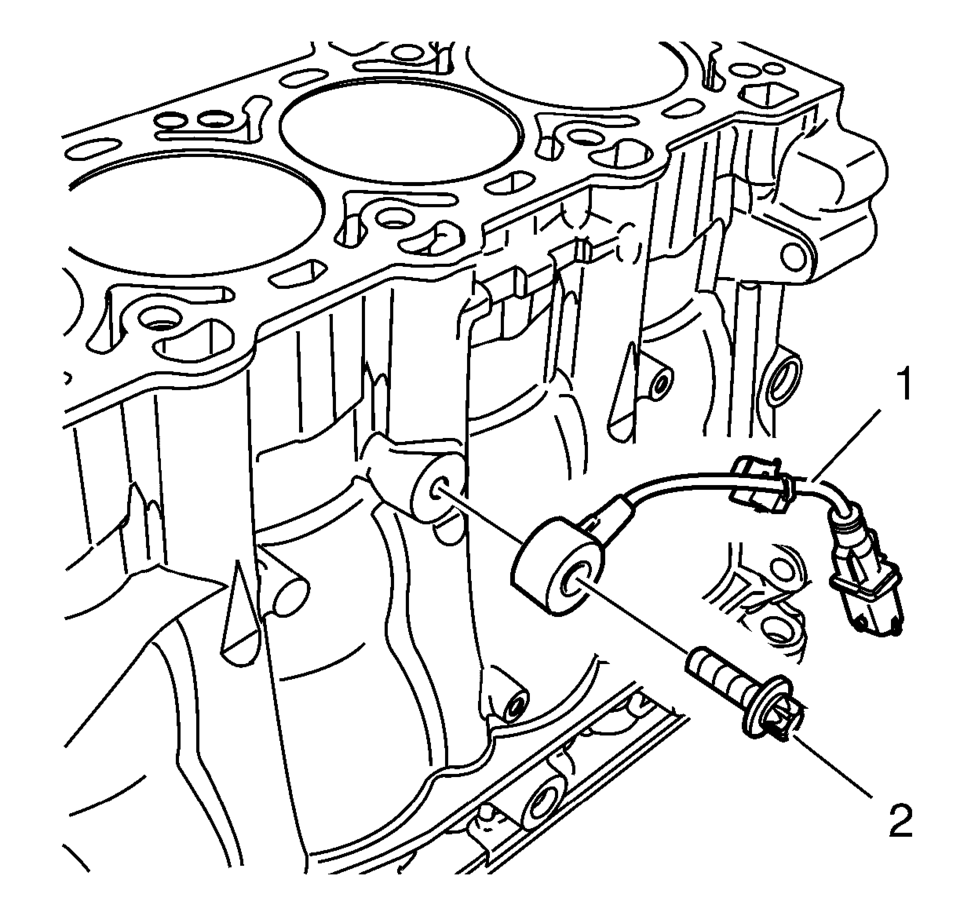 Chevrolet Sonic Repair Manual: Knock Sensor System Description
Circuit/System Description
The knock sensor system enables the engine control module (ECM) to control the ignition timing for the best possible performance while protecting the engine from potentially damaging levels of detonation. The ECM uses the knock sensor system to test for abnormal engine noise that may indicate detonation, also known as spark knock.
Sensor Description
This knock sensor system uses one or two flat response dual-wire sensors. The sensor uses piezo-electric crystal technology that produces an alternating current (AC) voltage signal of varying amplitude and frequency based on the engine vibration or noise level. The amplitude and frequency are dependant upon the level of knock that the knock sensor detects. The ECM receives the knock sensor signal through 2 isolated signal circuits.
If the ECM has determined that knock is present, it will retard the ignition timing to attempt to reduce the knock. The ECM is capable of controlling spark retard on an individual cylinder basis. The ECM will always try to work back to a zero compensation level, or no spark retard. knock sensor diagnostics are calibrated to detect faults with the knock sensor circuitry inside the ECM, the knock sensor wiring, or the knock sensor voltage output. Some diagnostics are also calibrated to detect constant noise from an outside influence such as a loose/damaged component or excessive mechanical engine noise.

Knock Sensor Replacement
Knock Sensor Replacement Callout Component Name Preliminary Procedures Disconnect battery negative cable. Refer to Battery Nega ...
Other materials:
Liftgate
To lock or unlock the liftgate from the inside, press or on the central locking switch or on the driver door switch. The vehicle must be in P (Park) for automatic transmissions. For manual transmissions the parking brake must be engaged. To open the liftgate from the outside, press twi ...
Rear Bumper Fascia Outer Guide Replacement (Sedan)
Rear Bumper Fascia Outer Guide Replacement Callout Component Name Warning: Refer to Eye Protection Warning. Preliminary Procedure Remove the rear bumper fascia. Refer to Rear Bumper Fascia Replacement. ...
Checking Engine Oil
It is a good idea to check the engine oil level at each fuel fill. In order to get an accurate reading, the oil must be warm and the vehicle must be on level ground. The engine oil dipstick handle is a loop. See Engine Compartment Overview for the location of the engine oil dipstick. 1.
Related news