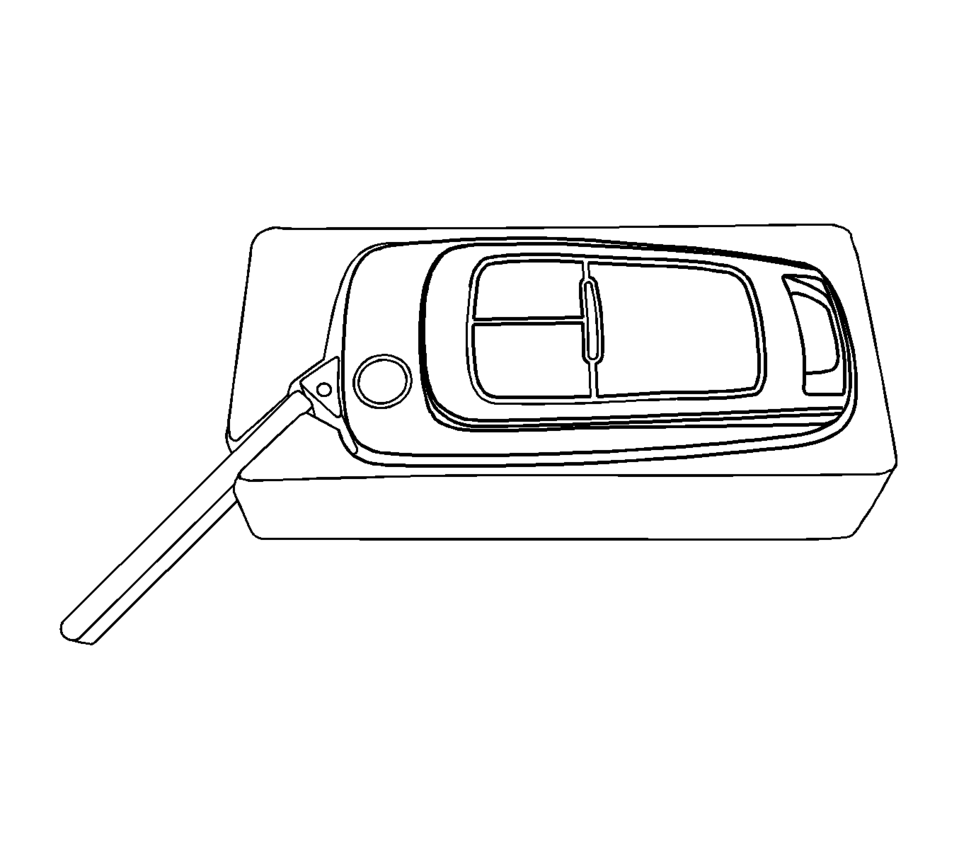 Chevrolet Sonic Repair Manual: Door Lock and Ignition Lock Folding Key Blade Removal and Installation
Special Tools
BO-51098Flip Key Blade Fixture
For equivalent region tools, refer to Special Tools.




Caution:

Failure to properly support the Remote Keyless Entry (RKE) transmitter assembly while replacing the key blade may cause internal damage to the transmitter assembly.

Insert the RKE transmitter in the fixture as shown.


Note:

It may be necessary to dress the pin drift on a grinder to maintain the diameter in order to drive the pin through the housing.

Using theBO-51098fixture, drive the retention pin from the transmitter assembly as shown.


Remove the key blade from the transmitter assembly.
Install the coded blank into the transmitter assembly, insure the indentation on the key blade faces the retention pin.


Note:

Use caution not to damage the surface, chrome plating, in the following steps.

Using needle nose pliers, insert the pin half way into the transmitter assembly.

Using theBO-51098fixture, drive the roll pin flush to the surface.
Other materials:
Rear Side Door Replacement
Rear Side Door Replacement Callout Component Name Warning: Refer to SIR Warning. Preliminary Procedures Mark the location of the hinge before removing the bolts with a grease pencil. Remove the rear door ...
Airbag Steering Wheel Module Coil Centering
Note: If a double wire harness strap is installed onto the wire harness assembly and steering column, the original holder for the wire strap(s) MUST be reused during installation.
Related news